When I moved to Chicago in August I took everything that I owned with me, meaning it left my room at my mom's house up for grabs.  Being the second biggest room in the house, it was a desired commodity.  And it was snatched up by my lovely little 5 (and a half) year old niece.  She relinquished the bed at least for this two week stint of my being home, however, the room is filled with her toys and movies and such.  So while, it's all the same furniture and the same general make-up of my former room.  It is not my room.
Plus, I left a few very important items in Chicago.  This all ends up with me feeling far away from home, even though I'm technically at home.  It feels different.  My routine is broken and I suddenly feel like a visitor.  Like I'm on vacation… in the house that has been mine since I was about 16.  It's an odd feeling, knowing that so much has changed and yet stayed the same.
But, as vacations go, this one has been pretty spectacular.
First of all, my nieces are growing up so fast.  Here are some of my favorite pics of them: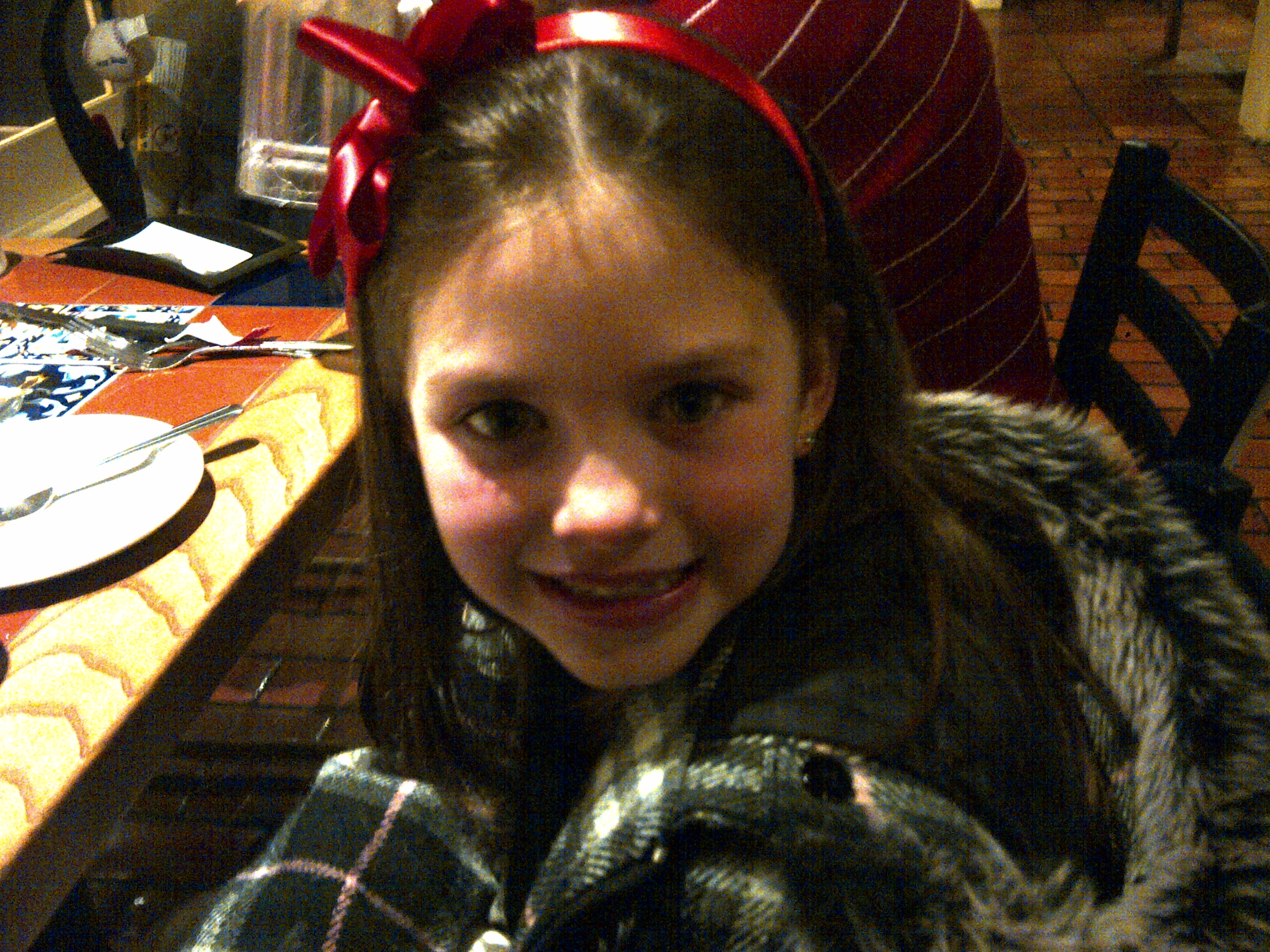 This is Benny.  5 1/2 years old and full of spunk.  This picture is from Christmas Eve dinner at Chili's.  She's such a precious little girl and I love being her Tia.  She's one of a kind.  A real pistol.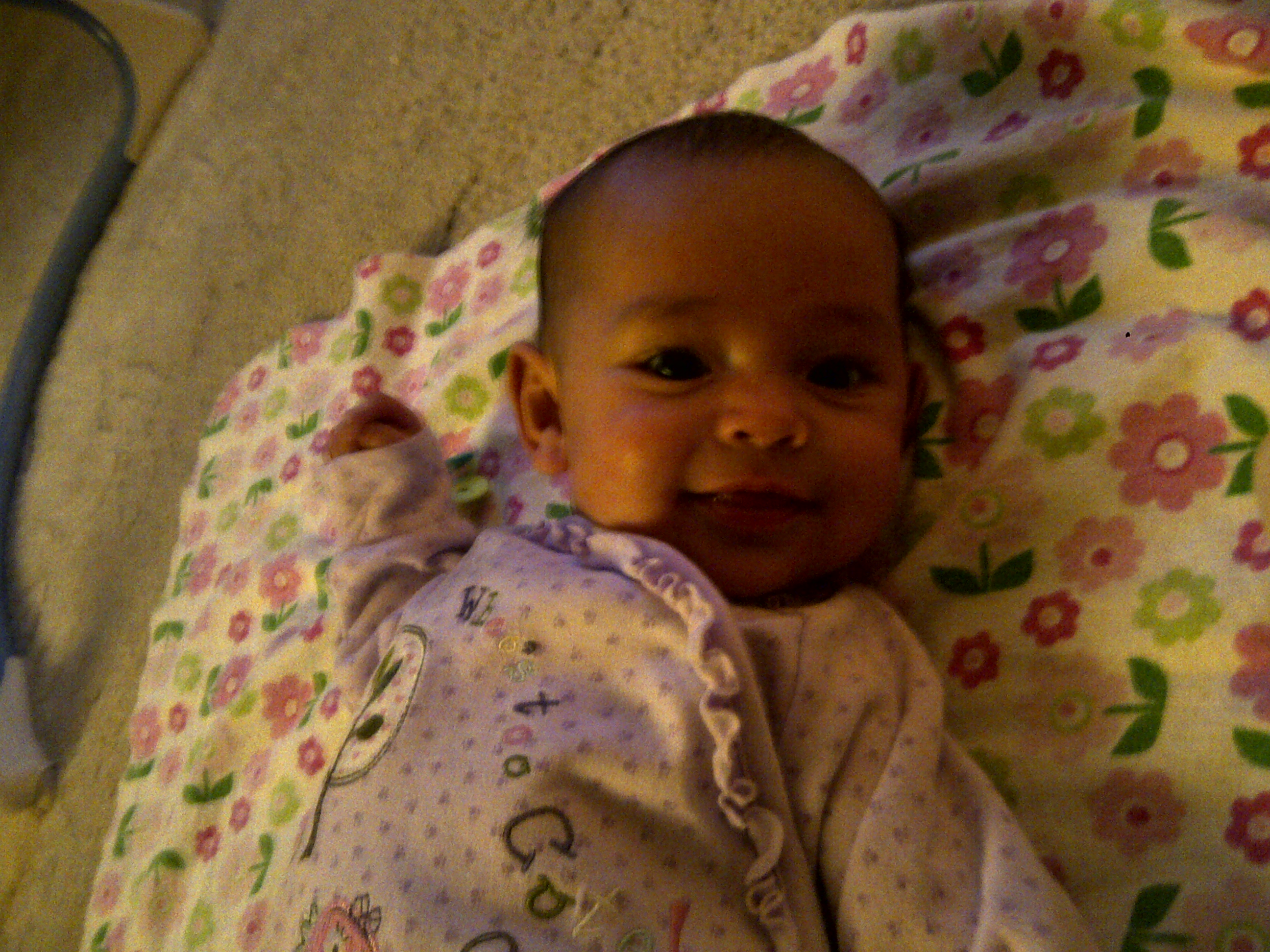 And Bizzy.  4 months old today.  Another precious little girl.  She's got me wrapped around her little finger.  I will enjoy spoiling her for many many years to come.  But don't be fooled by that smile, this girl can scream.  And that is no fun for anyone.
Another great highlight of being home is getting to go to the Broncos game with my brother: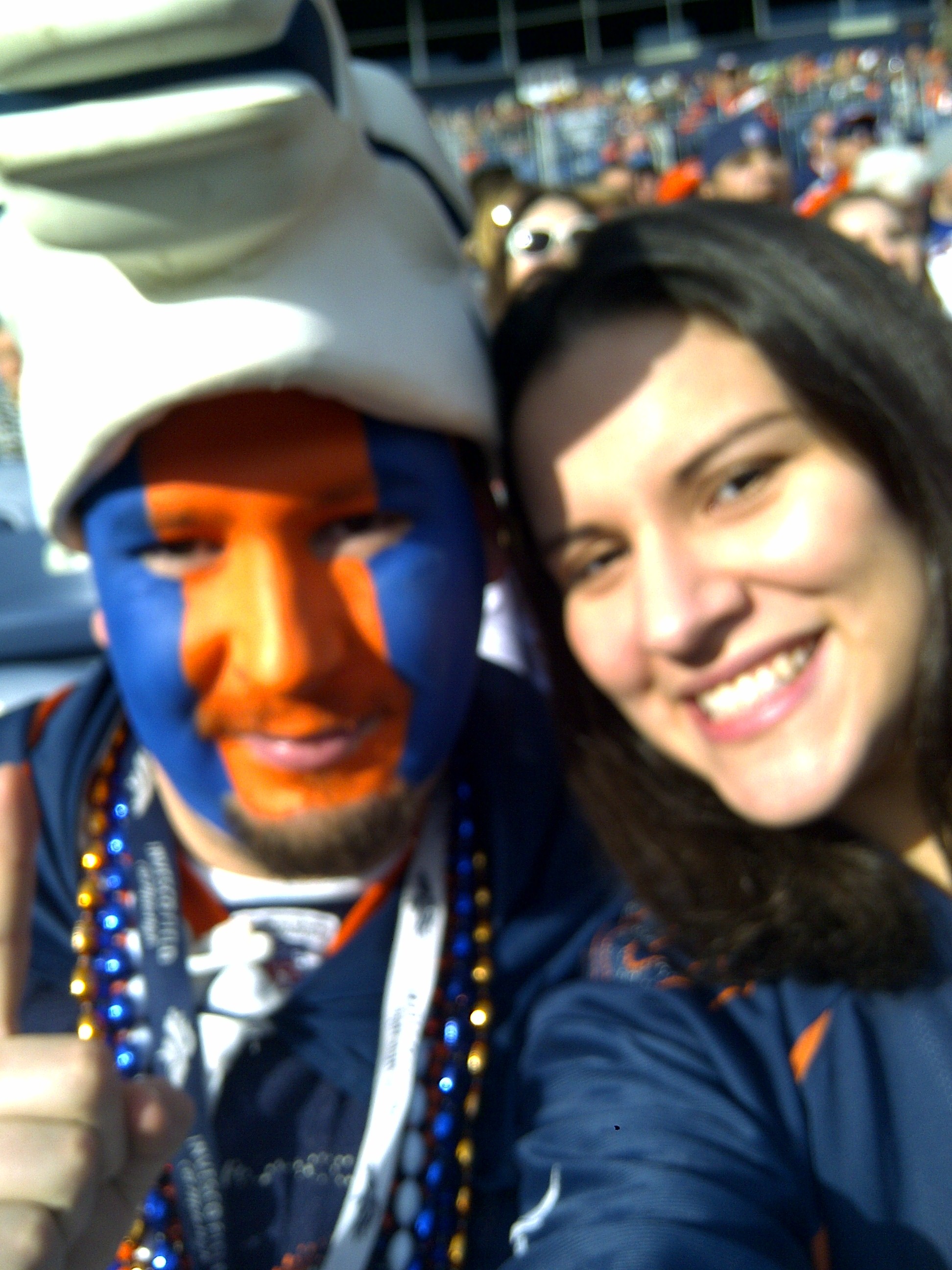 The pic is blurry but there we are in all our game-going glory.  Or shall I say him in his game going glory and me in my normalness.  I painted his face in the car, a memory I will never forget as he made jokes about wearing make-up and how I wasn't doing it right.  But hey, at least the Broncos won right?
Speaking of the Broncos, here's a picture snapped during warm-ups of my fav Tim Tebow.  It was his second NFL start and he won the game with a great touchdown in the 4th quarter.  It was a riveting game and although it means little for them because they've done so poorly this season, it was still fun to be there to watch him.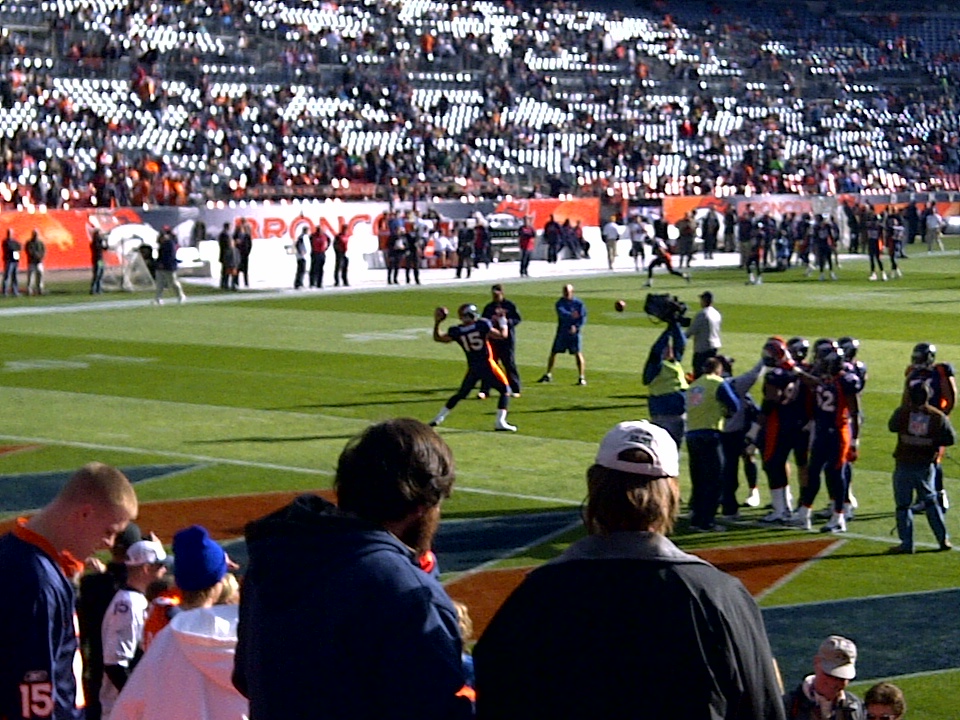 (Yes I realize this picture is bigger than the others…but only cause the object to be focused on is so far away)
So there's a little bit of what I've been up to.  Only thing missing is my beautiful goddaughter, with whom I've only snapped pictures with on my actual camera …so those photos have yet to be uploaded.  Those are for the next blog…
Until then I leave you with this silly picture, taken with Benny my first day home.  Enjoy!